Video Submission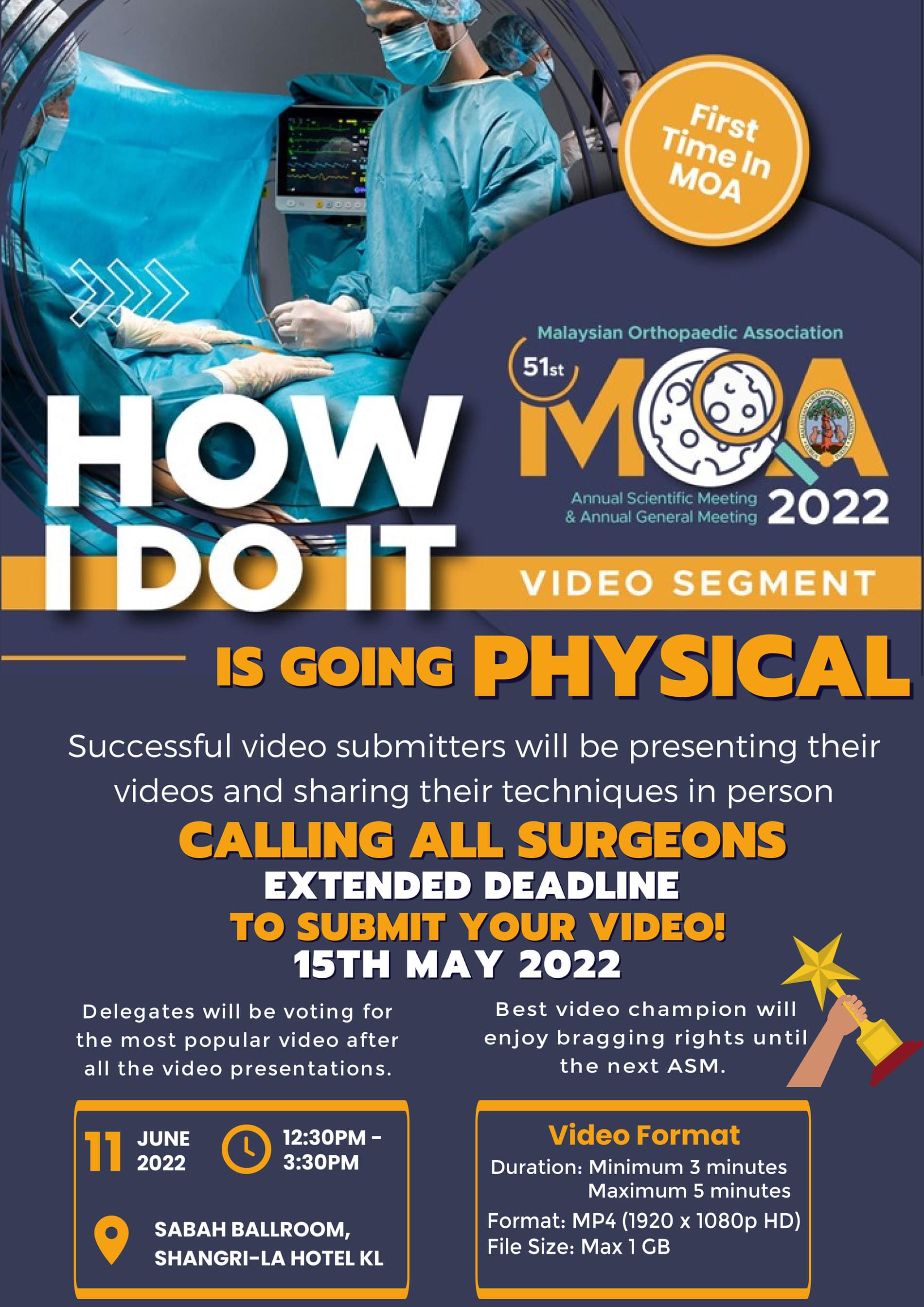 Steps to submit:
Pre-record and edit your video.
Submit the final video together with your paid registration fees by the 15th May 2022.
Submit atwww.moaasm.com
Videos that comply with the terms and conditions below will be accepted.
Results will be announced by the 15th May 2022.
The decision of the Scientific Committee is final.
Successful video submitters will be presenting their videos in person at Shangri-La Hotel Kuala Lumpur.
Additional notes:
Make sure that your videos are within the 3 to 5 minutes range and that the quality of the recording and audio is clear. The organisers will not provide any video editing services.
The video submitted must be conducted substantially by the submitter.
The submitter maybe assisted by others in the process of preparing the video for submission. We suggest that any acknowledgement of the assistants are included in the closing segment of your video.
Video demonstrations should be straightforward, professional and clear.
The video submitter should take full responsibility to ensure that they have full ownership of copyright to the content that is uploaded. The video submitter should also remove all potentially identifying personal information including patient's names, initials, identifying features or numbers from the images, charts, graphs, tables, or text before submitting their video.
All successful submitters agrees that their videos will be showcased during the 51st MOA ASM.
The video will become the permanent property of MOA and maybe downloaded, copied, searched and distributed provided the submitter is properly acknowledged and cited.
Please note that in the event of any issues arising from the videos including legal issues, the submitter is solely responsible.
If you face any difficulties submitting your video presentation, kindly contact our secretariat at +60 16 203 6018 (Available on WhatsApp).